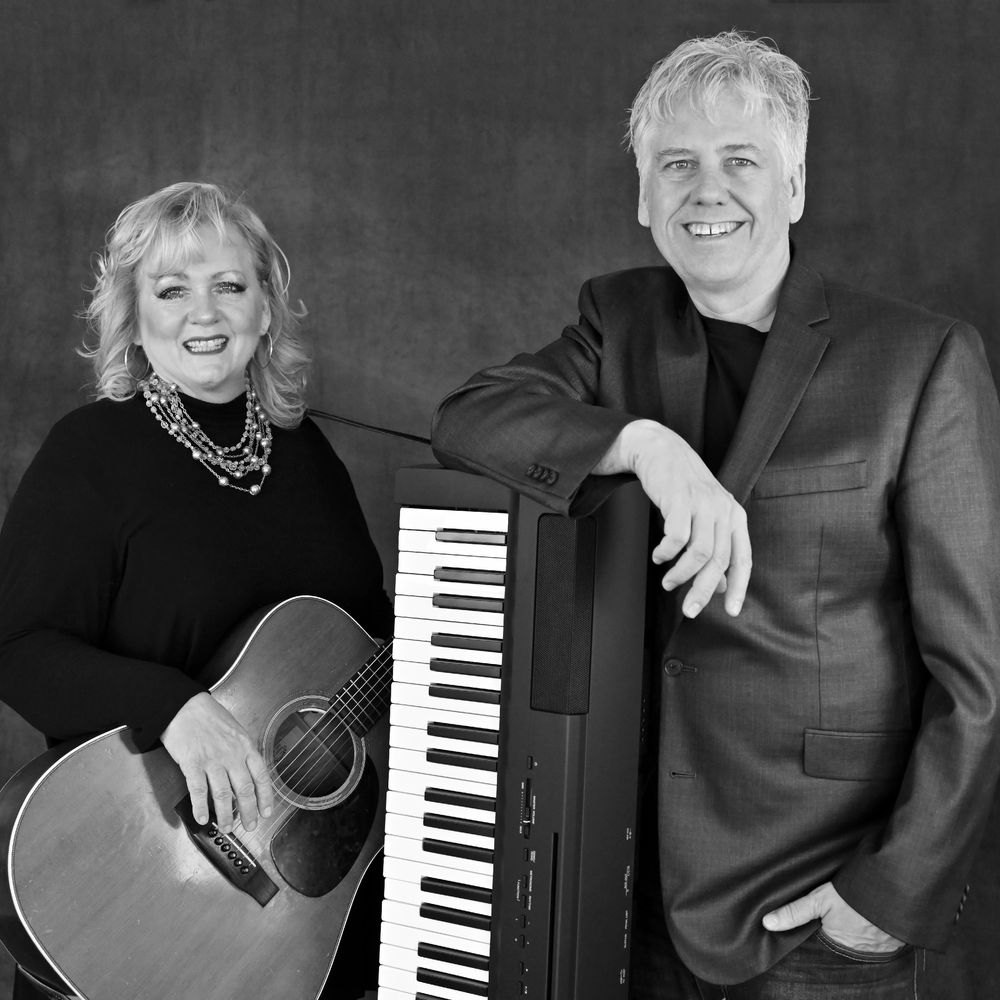 Bio (Edited for Press Kit)
Cher & Gene Klosner, sister/brother, singer/songwriter, guitar/piano playing duo whose voices and sibling harmonies have been described as "audible chocolate," wrote their first songs as kids, and their love for music and bringing people together shines through in everything they do, from performing concerts, singing at festivals and live-streaming shows, to writing songs for film, TV, ads and recording award-winning albums.
Cher & Gene Klosner have wowed audiences ranging from The Grand Ole Opry, festivals throughout the Midwest, to a half million teens at World Youth Day. Their music has been performed around the world by symphonies and choirs.
Cher & Gene Klosner, as a duo, trio or full band, immediately draw you in with their catchy songs with all the feels, in genres ranging from pop and Americana to the blues, along with their bouncy personalities and playful interaction with any audience.
"

Live On Nebraska's Celebration of Heroes is an annual tribute for family members of donors who gave the ultimate gift of life through organ, eye, and tissue donation. We wanted to make this year's event even more special and memorable, so we reached out to Cher & Gene Klosner well in advance to ask for their help. And boy, did they deliver! Their beautiful and uplifting performance touched the hearts of everyone in attendance. They sang powerful and emotional songs, bringing tears to our eyes and smiles to our faces. It was truly a moving and unforgettable experience for our families. Thank you, Cher and Gene, for your incredible contribution to our cause and for reminding us all of the power of love and giving." - Diana Rogel
— Diversity Outreach & Engagement Coordinator, Live On Nebraska
"

Cher & Gene Klosner are an exceptionally talented duo! I have been so privileged to work with them over the years, and I have truly enjoyed performing their powerful compositions with my high school choir students. In addition to being prolific composers, they inspire my students to write music . We have been very fortunate to have Cher & Gene come into our classroom to teach composition strategies to my students on a regular basis, and they are absolutely delightful people! I have been amazed at the ways in which they draw out the most beautiful music hidden in people's hearts." - Rob Chesire
— Creighton Prep High School, Music Director
Photos